Domestic Biogas Plants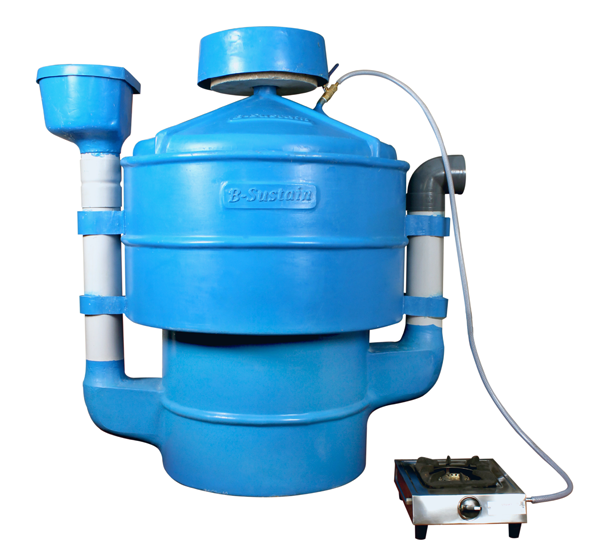 B-Sustain's commitment is to provide our customers with the highest possible energy conversion by utilizing their household food and vegetable waste.

B-Sustain specialize in the design and manufacture of cost-effective, environmentally responsible domestic biogas plants starting from 0.5 m3 to 5 m3 biogas production per day.

Biogas can be produced from sustainable raw material and organic waste like food waste, market vegetable waste, animal dung, poultry litter, municipal sewage, press mud, baggase,etc., locally, reliably, simply and efficiently.

LPG REPLACEMENT:
Biogas generated in domestic plant is used in partial/whole LPG replacement for cooking purpose in households.


| | | | | | |
| --- | --- | --- | --- | --- | --- |
| S. No. | Size (in m3) | Treatable Solid Organic Waste (Kgs) | Treatable Organic Waste Water (in Liters) | Cooking Time (Single burner) | Dimensions (in Ft) |
| 1 | 0.5 | 2 | 5 | 1 | 3 X 4 |
| 2 | 1.0 | 4-6 | 10 | 2 | 4 X 5 |
| 3 | 2.0 | 6-15 | 20 | 4 | 5 X 6 |
| 4 | 4.0 | 25-30 | 40 | 8 | 7 X 7 |
| 5 | 5.0 | 30-35 | 50 | 10 | 8 X 8 |
| 6 | 6.0 | 35-40 | 60 | 12 | 9 X 9 |

* All the Biogas plants are water jacket model